Merino 365, Women's Bikini Brief, Ministripe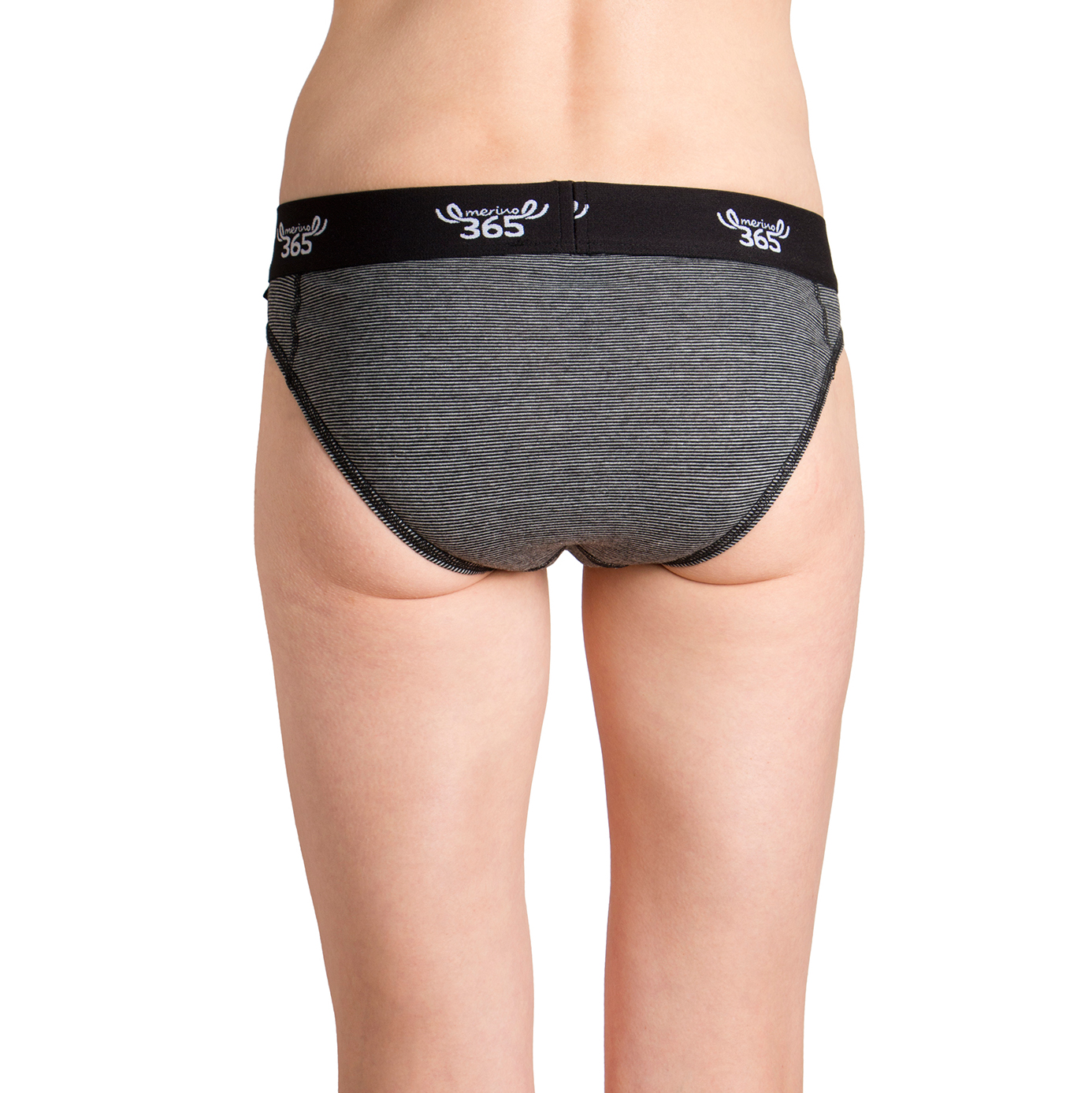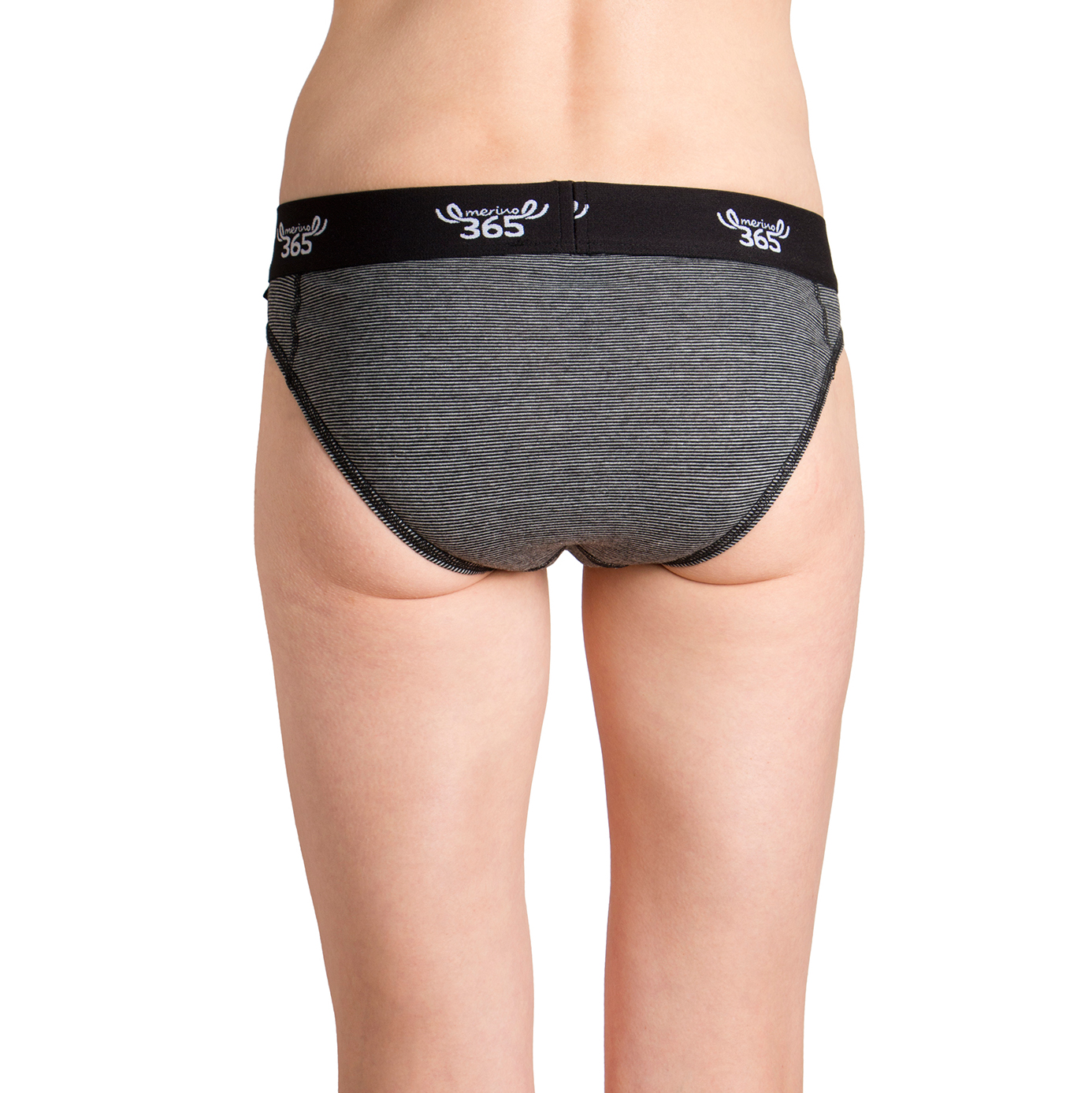 Merino 365, Women's Bikini Brief, Ministripe
Merino 365 believes merino wool is the best fabric on earth. Not only is it 100% natural, merino is super soft to the touch, regulates body temperature, wicks moisture, repels odor and provides the wearer with unrivalled next-to-skin comfort
Made from soft 190 gsm/17.9 Micron 100% New Zealand merino wool; Machine wash and dry normal
Designed for women by women, the Merino 365 Women's Bikini Brief features flat locked seams, soft elastic and sits flat and comfortably against hips
Ideal for all levels of workouts; from low impact walking, pilates or yoga classes to high intensity CrossFit, running or hiking
Easy to wash; machine wash and tumble dry on low
Designed with active females in mind, the Merino 365 Women's Bikini Brief combines the natural softness of 100% merino with a soft elastic waistband, flat locked seams and gently scooped leg opening. The natural elasticity of merino stretches to fit you comfortably while allowing for a range of movement without restriction. The result is a superior pair of briefs that ensures optimal comfort, moisture wicking and breathability.
Merino 365 Women's Bikini Brief ares made from a lightweight 17.9 micron merino that works overtime to provide optimal all-day comfort. An easy to care for laundry regime means that these 100% briefs can be thrown in the washing machine and tumble dried on low, no hand washing or dry cleaning is required. And unlike cotton, polyester or poly-blend fabrics, merino naturally repels odor and keeps you comfortable for longer.
Soon to become your new favorite pair of underwear, these briefs are perfectly suited for every activity from a low-impact Pilates session or outdoor walk to an intensive CrossFit class or backcountry hike. Rest day? No problem, wear them under your favorite pair of jeans or yoga pants for unrivalled all-day comfort.
Designed and tested by a team of avid New Zealand outdoorsmen, women and children, Merino 365 combines the legendary benefits of merino with thoughtful design to produce a collection of base and mid layer clothing. From summer heat and humidity to winter chills and below freezing conditions, merino is the most versatile fabric for next-to-skin comfort. Merino 365, wear it every single day of the year.
Benefits of merino include:
Renewable, sustainable and 100% natural
Antibacterial, antimicrobial and odor repelling
Temperature regulating
Hypoallergenic
Extremely soft to the touch
Lightweight, perfect for travel
Machine washable